Bâloise Luxembourg was at the Euro Meet 2016
Luxembourg, This year's Euro Meet, the main European swimming event being organized by FLNS (Fédération Luxembourgeoise de Natation et de Sauvetage), took place from 29th to 31st January 2016. Bâloise Luxembourg figures among the event sponsors and attended this important European sports happening.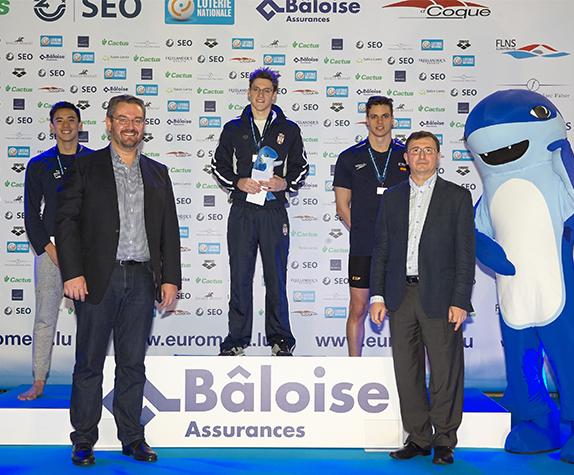 During two and a half days 746 world-class swimmers out of 26 nations competed in the national sports and culture centre Coque at Kirchberg and bettered a total of 24 meet records. This 18th edition was yet again a tremendous success.
Committed to its brand promise "Making you safer" Bâloise Assurances Luxembourg supports the FLNS particularly in the context of the "Schwammschoul", a children swimming class.